---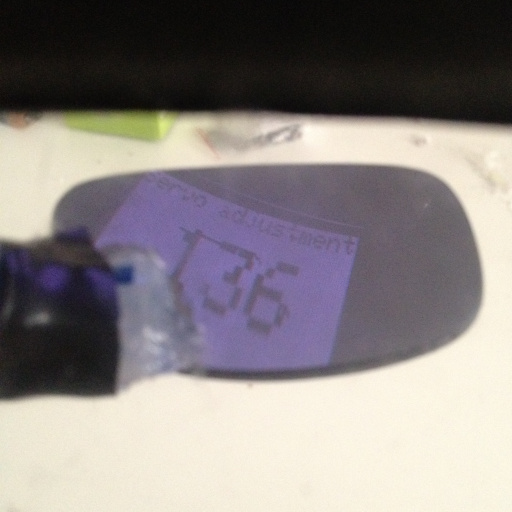 Head-Up Display.
Shows speed, altitude, and user information.
An Arduino mini was soldered to a small LCD screen positioned above a lens. The lens reflects the screen's content into the wearer's eyes.
---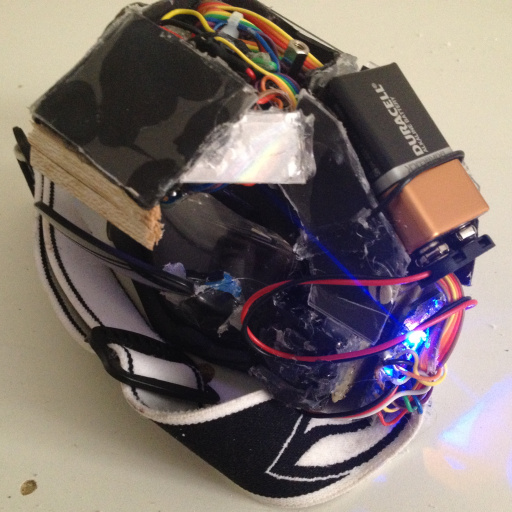 Physical controls
The wearer can use two buttons on the side of the goggles to change displays. A long press allows the user to change the angle of the lens, which is attached to a servo.
---